Hi Everyone!
My name is Jerry Fernandes and Im from a place called Goa in India.
I have more than 13 years of experience in tattoo line. It all started when i was 11 years old and doing paintings for psychadelic parties in Goa and selling them.
In year 1997 a friend of mine, a tattoo artist exchanged his tattoo machine against one of my paintings, so my first tattoo whas on my self (nice) and then my brothers and my friends, so thats where it all started and what made me where I am now.




















Information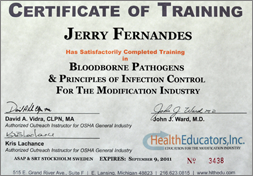 Det är tack vare er vi kan fortsätta utöva vårt yrke
SRT Sveriges Registrerade Tatuerare
Extra trygghet för våra kunder

Studion: 08-7453860
Mobil: 076-3185031
E-Post: jerrygoa@hotmail.se